El bautismo es una experiencia de cuerpo entero ya que la persona entera se sumerge en el agua y no queda nada por encima de la superficie. El símbolo señala poderosamente el propio entierro y resurrección de Cristo asi cuando es bautizado es «enterrado» bajo el agua y sale de nuevo al aire a través de una resurreccion simbólica. Al dejar mucho tiempo en un estado de inmersión, la persona moriria. La ordenanza es un símbolo gráfico de la muerte y el entierro, ya que literalmente se le coloca a la persona en una posición en la que no puede respirar.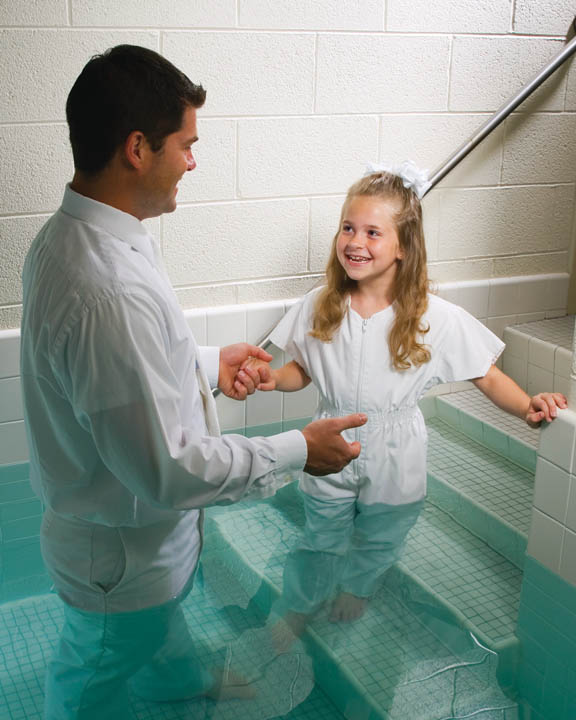 La presencia de agua y la inmersión total también se remonta a la época en la matriz en la que el niño se suspende en agua antes de su nacimiento. Este símbolo, por lo tanto apunta a una nueva vida o renacimiento. Pero es mucho más que un simple símbolo. Para el candidato que se ha preparado para el bautismo, el rito es el medio práctico en el que efectivamente los pecados ​​y transgresiones pasadas están perdonados y se les da una nueva vida en Cristo por medio de este rito.
La ordenanza nos recuerda el Libro Egipcio de las Respiraciones, donde los variados encantamientos y fórmulas sagradas están diseñadas para restaurar la respiración, o la vida. El enfoque egipcio se basaba en una imitación de la verdad, pero no en la verdad misma. (Véase, por ejemplo, Abraham 1:26)
Jr. Snuffer, Denver C. (2011-01-08). The Second Comforter: Conversing With the Lord Through the Vei. Mill Creek Press.